This site is in the process of updates if a page is down, it will not be down for long
We are all grateful for you shopping here.
"ALOHA" Welcome to my Island on the internet, there are many shops on my Island ready and willing to serve you, so kick off your shoes and enjoy your stay on my Island.

If you really love beautiful Island Art and Abstracts then you need to see the great work

by Sandralee Rarick

You will put these in every room of your home.

Stores are on these links and below, something new on every page.

1 2 3 4 5 6 7 8 9 10 11 12 14 15 16 17 Free Old Rock Music and other songs

Please Friend me on my face book page, I really find some fun stuff, some of it may be considered rated PG but I left it in there for the laugh, nothing bad, "ENJOY".

MY FACEBOOK:

Free stuff If your an old hippie like me, you will like the music on this page.
You must remember to take your shoes off before going in the house, your wife will not yell at you for bringing dirt in.


Please order my book
I don't know about you but I am tired of the remakes of the old Super Heros
So I created a new one
I will put my Hero up against any Superhero
He will win and is a lot more down to earth kind of guy
Just to click on the picture to get to my Publisher webpage
You are going to love this book, it's time for something new



You can also find my book on these two sites





The Artist "Sandralee" also uses Hawaiian dried seed pods, leaves and palm fronds to create one-of-a-kind sculptures,
Take a look, more to come.




---

If you are a merchant and would like to be a part of this site, click on this banner,





Again, Island pages are
Page 1 , Page 2 , Page 3 , Page 4 , Page 5 , Page 6 , Page 7
,Page 8 ,Page 9 ,Page 10 ,Page 11 , Page 12 , Page 14 , Page 15 , Page 16 , Page 17


Listen to Free Music While your looking around

Holiday music Pages, More to come
Halloween , Thanksgiving , Christmas


© 2000 2014 Ed' Island, All Rights ® Reserved
EDWARD HANSON



Disclaimer: This site is not responsible for any content, claim, product or service provided by any vender on this site.
If you have a problem with any vender on this site, you will need to contact them.
That should keep my lawyers happy.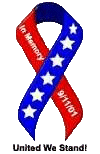 We Will Always Remember